Brandon Chalmers: Operations Manager
aka "Professor X"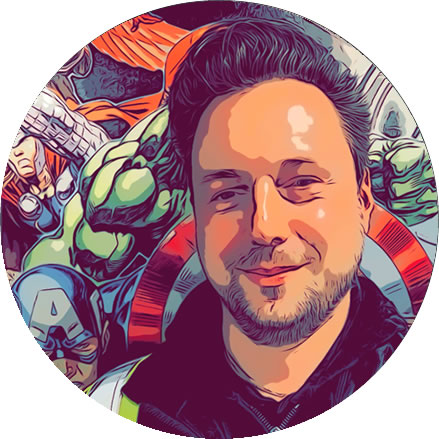 Like many others before and since, Brandon first entered the workforce at his local McDonald's as a teenager trying to find his way in the world. Unlike many, however, Brandon stayed at the golden arches for a number of years, working his way through their development program and becoming a Manager.
Brandon combined that experience with his passion and dedication to everything he does, and used it as a launching pad to join Shopper's Drug Mart, where he spent more than a decade building a career that began in receiving & merchandising, and ended up with him being a successful District Manager leading a large team across multiple locations. He strongly believes that shared success is the ultimate goal, and an individual can only be as successful as the rest of their team.
Whether it's exploring beautiful BC while hiking and camping, getting lost in the Marvel universe, or whipping up a culinary masterpiece in the kitchen, Brandon's greatest joy comes from spending time with his wife and three daughters.
Brandon knows that the future is bright, and is focused on the continued growth of his family and career!
"Be humble, be hungry, and always be the hardest worker in the room" – Dwayne 'The Rock' Johnson

SUPER-Powers:  Bring out the best in others 
Call Us Today: 1.888.556.0777