Well over 15 years ago and long before the creation of Pit Stop Portables a Character and Comic was developed for Rob Mitchell ~ President.
Almost upon inception of Pit Stop; now in its 14th year, Super Heros have been a part of the Company and the Culture.
The Adventures of Peyton Pit Stop will illustrate Pit Stop's dedication to fighting the everyday challenges (also known as the evil of our universe), within the Waste Industry that our Employee's and Customers face.
Our team of Super Heros will be protecting our Customers and Employees, and sometimes even our equipment, battling infamous super villains.
We may not be in a "sexy" business that much we can all certainly agree on.   We have built a business and culture that employs the best people; and trust us we have some of the most amazing employees who are willing to roll up their sleeves and do jobs most people snub their noses to; we believe in  treating them well, working together as a team…. having fun; embracing the Work + Hard Play Hard mantra and providing our Customers with the best Experience possible.
Grafitti & The Nincompoops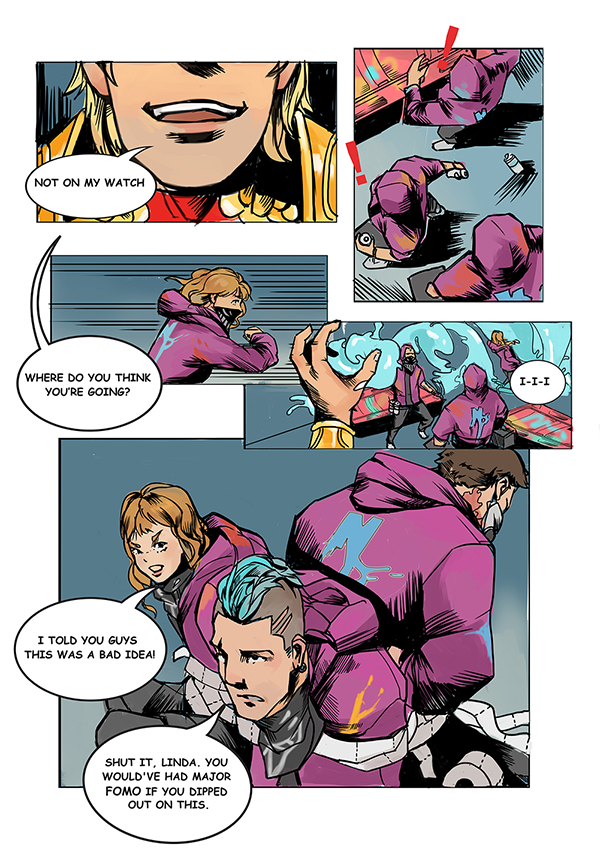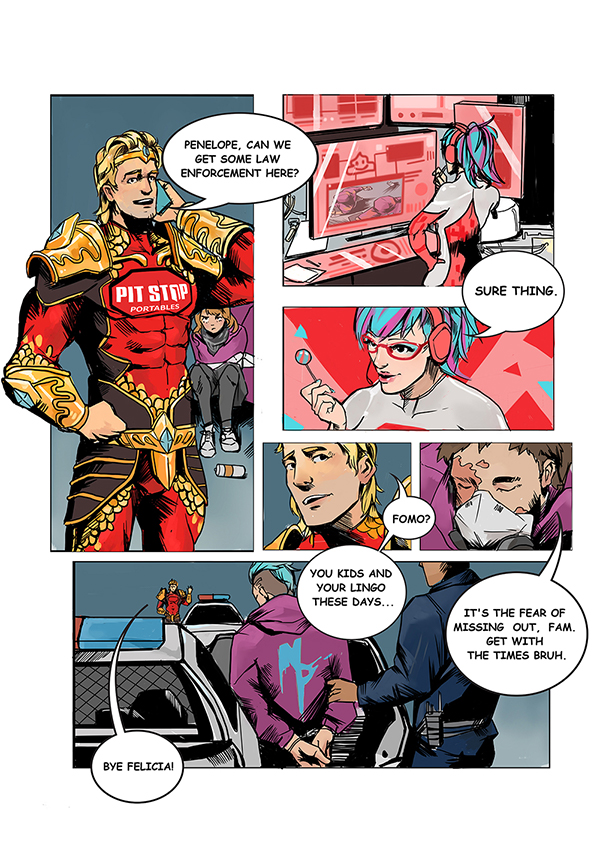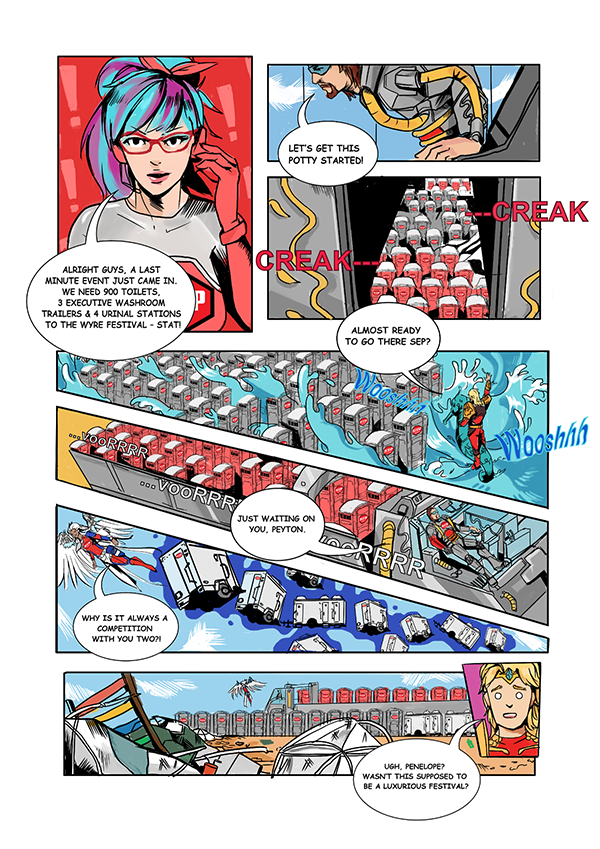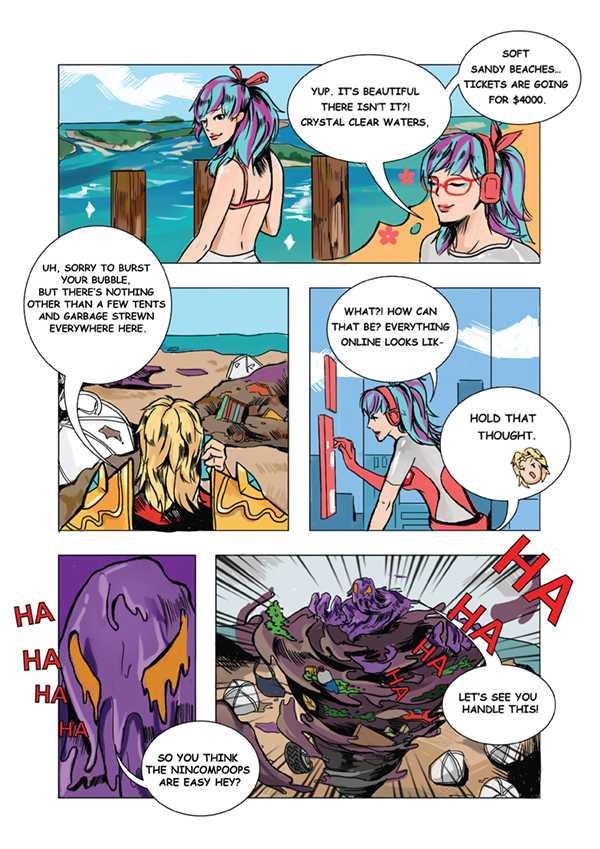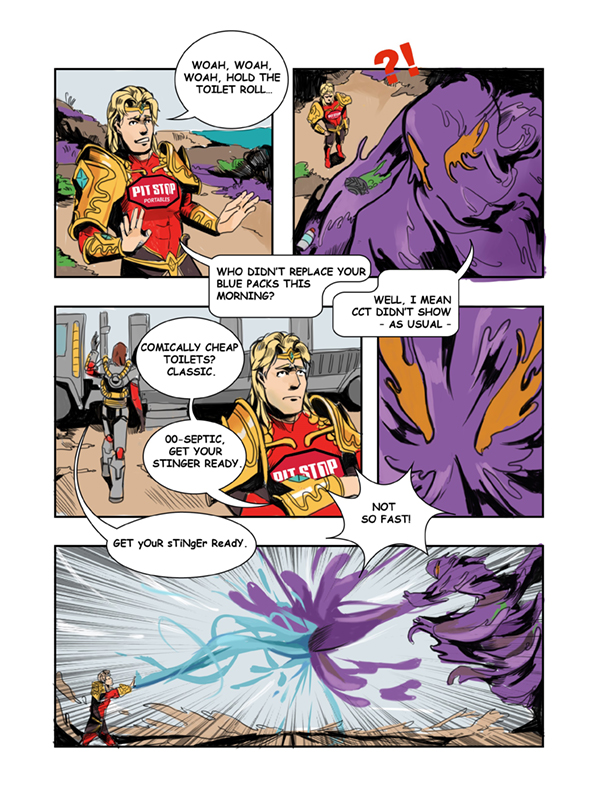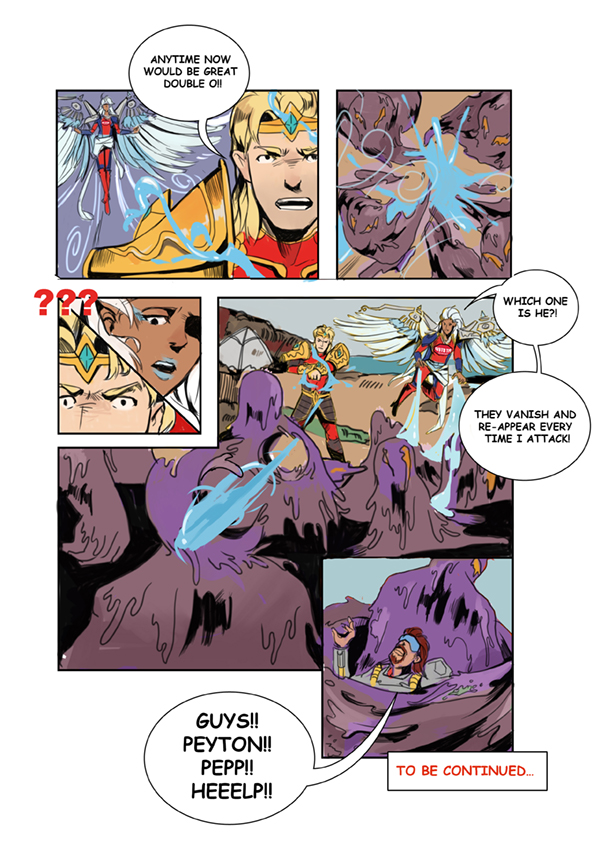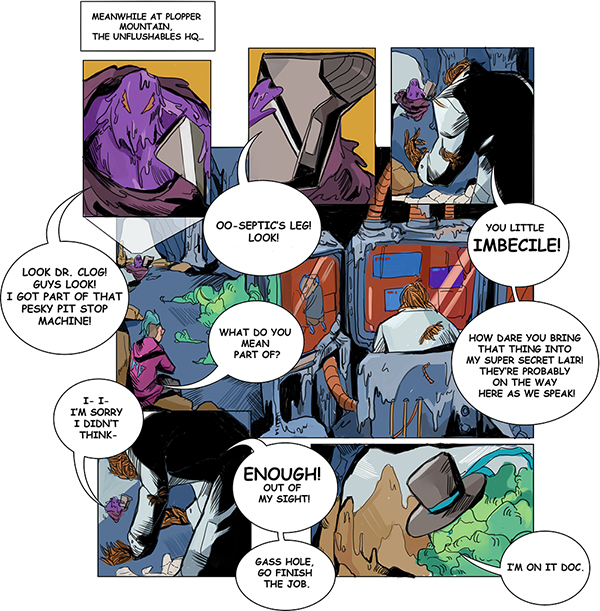 SUBSCRIBE to our newsletter to be the first to know what happens next!
Illustrative credit to Jingzhou Li. Check out his work and get in contact here.